Areas of Concentration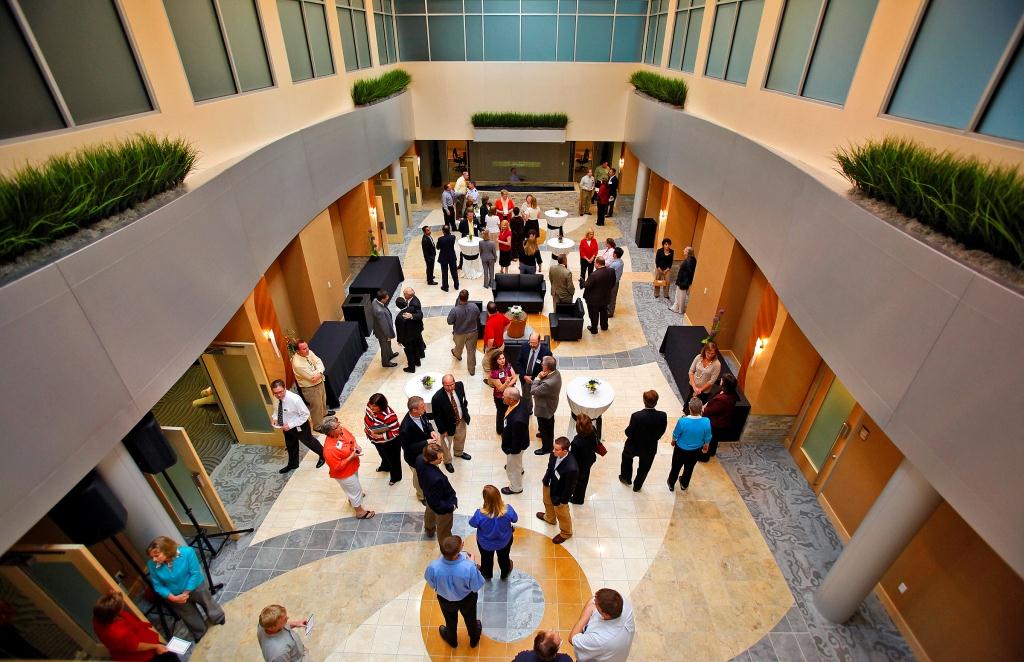 INVESTMENTS
The Office of Investments manages the combined Purdue University and Purdue Research Foundation (PRF) endowments and the Cash Management Investment Pool. All funds are managed according to the policies established by the Boards of the University and Foundation under the direction of the Investment Committee. 
The Investment Committee has oversight responsibility for the management of the investments and directs the daily activities of the Office of Investments. The Investment Committee has adopted a diversified approach to investing that balances the goals of maximizing return and preserving purchasing power. By diversifying among asset classes and rebalancing toward policy target allocations, the Investment Committee expects to enhance the Endowment's and Cash Management Investment Pool's real market value and provide a significant long-term funding source for the University's spending requirements.
IP PROTECTION AND TECHNOLOGY TRANSFER
PRF's Office of Technology Commercialization (OTC) operates one of the most comprehensive technology transfer programs among leading research universities in the United States. Purdue's intellectual property is an asset OTC strives to protect, market and license.
OTC works hand-in-hand with Purdue faculty-, staff- and student-entrepreneurs to provide the resources needed to better understand Purdue policies related to intellectual property and the processes whereby this intellectual property can become an actual product or service.
Once commercially viable Purdue technologies are identified, OTC assists inventors by protecting discoveries. These technologies can then be marketed and licensed to appropriate industry partners or to startups that are built around the innovations through an award-winning process developed by PRF's Office of Business Development.
COMMERCIALIZATION AND ENTREPRENEURSHIP
PRF, Purdue Research Park and the Purdue Foundry play an instrumental role in furthering Purdue University's economic development agenda by building and operating state-of-the-art technology business incubators. From these technology communities emerge companies that have the ability to bring in out-of-state revenue, offer competitive salaries, and hire the best and brightest minds graduating from Indiana's premiere universities.
Near the University's main campus is PRF's flagship incubator, Purdue Research Park (PRP), which is the largest university-affiliated business incubation complex in the country. PRP is the landing pad for startups built around new ideas emerging from Purdue and Discovery Park — Purdue's on-campus endeavor to bring innovation through multidisciplinary research. PRF is bringing the University's business-building programs and services to other parts of Indiana through its three satellite incubators in Merrillville, Indianapolis and New Albany.
Purdue Foundry is an entrepreneurship and commercialization hub in Discovery Park's Burton D. Morgan Center for Entrepreneurship. The Purdue Foundry collaborates with longstanding activities already taking place in the center with a goal to meet the growing demand from Purdue innovators who have an interest in forming a startup or licensing their discoveries. The Purdue Foundry is supported and managed by the PRF and its team of intellectual property, business development and venture capital experts.
REAL ESTATE
Anticipating where Purdue University expansion will occur, PRF purchases parcels of available land ahead of time, and this foresight in acquiring real estate has saved the University millions of dollars. PRF owns and oversees the following: more than 130 properties, including approximately 10,000 acres of Indiana farmland, and many rental properties leased through Purdue West, a shopping center along the west edge of the campus; Purdue Research Park, which was founded as the Purdue Industrial Research Park in 1961; and the Purdue Technology Centers of Northwest Indiana, Southeast Indiana and Indianapolis.
In addition, PRF holds many of the mortgages on fraternities and sororities, helps Purdue open laboratories and parking garages, and provides interim support during contract negotiations for Purdue's extramurally funded projects.
UNIVERSITY DEVELOPMENT OFFICE
The University Development Office advances Purdue University's mission by planning, coordinating and implementing fundraising and stewardships programs for alumni, friends, corporations and foundations. At the 2019 conclusion of Ever True: The Campaign for Purdue University, which raised $2.529 billion, private giving to Purdue has increased to more than $500 million annually.
FUNDING RESEARCH
Various funds have been left in trust with PRF to support the activities of Purdue University's Division of Research and Scholarly Activities.
Following recommendations from the deans of each Purdue school or college, funds are awarded through a set of annual grant competitions coordinated by Sponsored Program Services, which is a Purdue division that submits proposals and negotiates contracts for externally sponsored projects, administers sponsor awards, provides management data on sponsored projects, and provides research communication services. The following grants are awarded annually: Faculty Research Grants, Summer Faculty Grants, International Travel Grants, Special Incentive Research Grants, and grants for the Doctoral Fellowship Program and the Equipment Matching Fund.