Purdue Railyard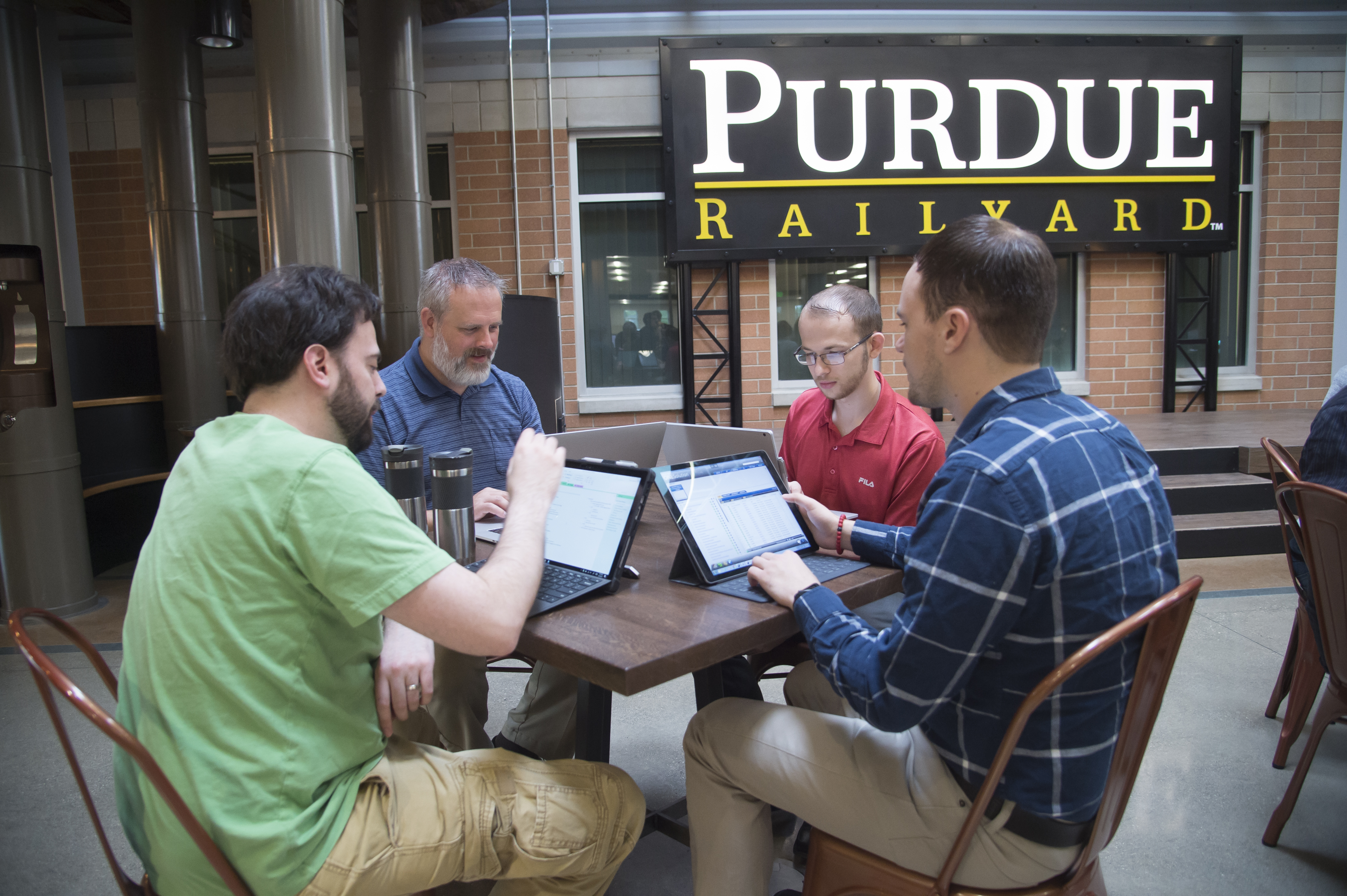 The Purdue Railyard, a 26,140-square-foot coworking space, is one of the largest single coworking spaces in the U.S. It is a place where Purdue and community members can create, collaborate, and learn. This space provides the entrepreneurial energy to network, hold events and meetings and use conferencing space.
The Purdue Railyard is located in the Purdue Research Park at Herman and Heddy Kurz Purdue Technology Center at 1281 Win Hentschel Blvd. in West Lafayette, Indiana.
The coworking space pays homage to the Purdue Schenectady No. 1, the first full-scale locomotive used in the Purdue Locomotive Testing Plant in the late 1880s and early 1900s and established Purdue as a national leader in transportation research and innovation. The space is highlighted with antique railroad memorabilia, 14 conference rooms, three phone rooms, a stage for presentations, and a wooden two-story water tower meeting space.
Behind the "cool factor" of the Purdue Railyard lies a "disruptive functionality" that provides all the amenities needed to propel your business or idea into the future.
The unparalleled amenities and space for early-stage entrepreneurs supports the entire entrepreneurial culture in West Lafayette, Tippecanoe County and the surrounding areas. The location of the Purdue Railyard is another great asset with more than 160 companies in the Purdue Research Park of West Lafayette.
The Purdue Railyard is open and available for all those who are interested in propelling their business and ideas.
To learn more about the Purdue Railyard or to become a member, contact Breanna Benn, PurdueRailyard@prf.org, 765-588-3470. 
Amenities
24/7 access
Networking events
Exterior second-floor balcony
Fourteen conference rooms
Three individual meeting rooms for private calls
Business address and mailbox
Access and networking opportunities with more than 160 companies in the Purdue Research Park of West Lafayette
Participation in the Indiana Coworking Passport granting access to more than 50 coworking spaces across Indiana
Access to other cospaces in the Purdue Research Park Network