Marketing and Communications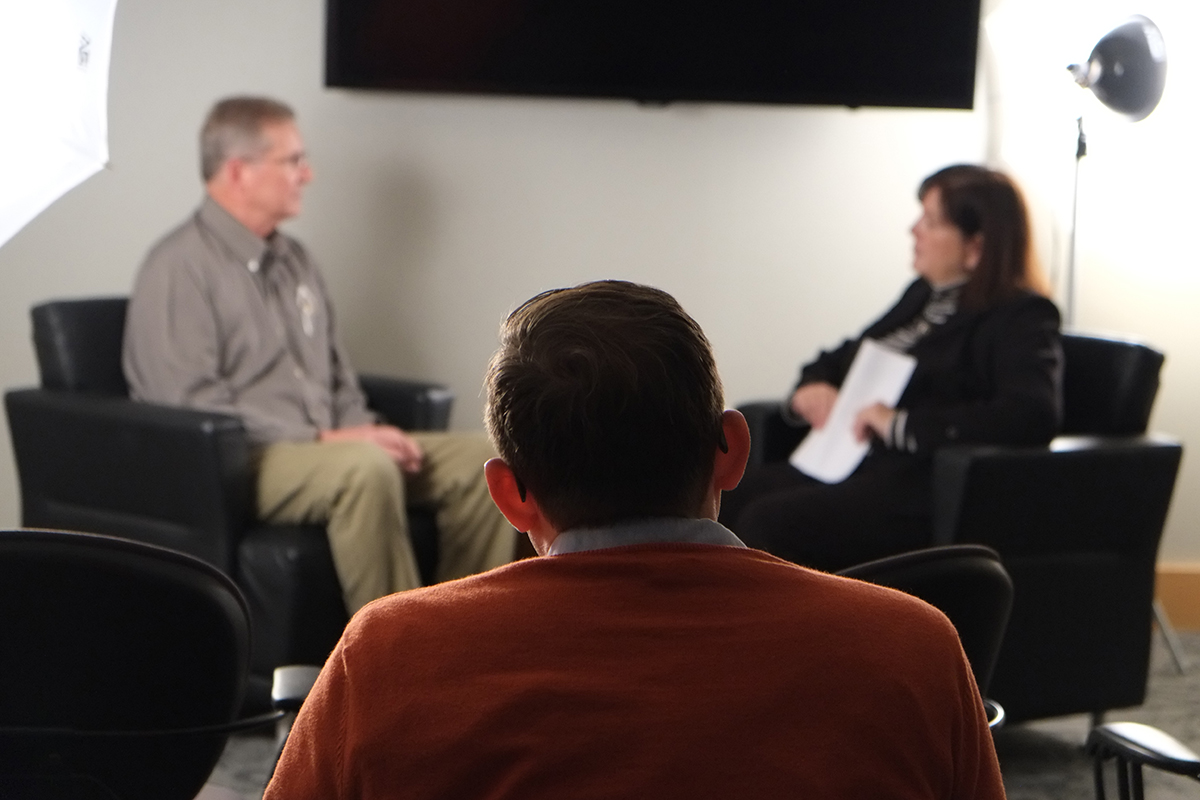 News creation — A news release may be appropriate to announce that a company has a) become a Purdue Research Park company, b) licensed a Purdue University technology, c) secured funding, d) launched a product or e) partnered with Purdue on a new collaboration. When a company fills a top-level professional position on its staff, we can assist in placing this information in the announcement sections of various newspapers. We also can help to promote a company's upcoming events to the media. We'll write, edit and/or proofread outgoing media-related information, depending on the level of service required. We've also had great success in placing entrepreneurs as guests on the Inside Indiana Business with Gerry Dick television program that runs weekly on WTHR-Channel 13, WFYI-Channel 20 in Indianapolis and on 15 other stations around Indiana. Often, our company representatives are interviewed as the result of a news release.
News distribution — News releases, announcements or tips will be posted on the Purdue Research Park website and distributed free of charge to the media using a constantly updated list of local, statewide and national journalists in the fields of business, science and technology. We also can target trade magazines of specific interest to a company. If a company wishes to distribute news via Business Wire we provide 25% off the standard rate as a Purdue Research Park client firm.
Innovation Express — Purdue Research Park's e-newsletter that is distributed to media, park companies, Purdue alumni, faculty and upper-level staff at all campuses, deans' advisory councils, Indiana legislators, Indiana business leaders and economic development organizations within the state. (Innovation Express)
Company profiles — For each high-tech company, we create a one-page company profile so that the media, legislators, park companies, investors, park visitors and other interested parties can get a quick idea of the company's technology, founders, management team and philosophy. These profiles also help support the growing clusters of life sciences, advanced manufacturing and information technology companies here that are creating a synergistic environment favorable to entrepreneurs. Park companies are strongly encouraged to complete a questionnaire that will allow us to begin crafting your company's profile.
Brochures and videos — We can advise on how to start the process of creating a brochure or a company video and then connect interested entrepreneurs with qualified designers and videographers in the area.
Other — We can assist with workshops on media and/or speaker training as well as the promotion of a company's entrepreneurial, technical and business experts a) directly to journalists for use in news stories or b) as event speakers.
Contact prfmarketing@prf.org to make an appointment.